Image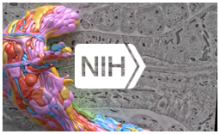 A message to the community from Dr. John Ngai, Director of the NIH BRAIN Initiative.
Dear BRAIN Community, 
I am pleased to share with you that the recently passed Omnibus Appropriations Bill for fiscal year 2023 provides NIH with $47.5 billion, which reflects a $2.3 billion increase over fiscal year 2022. This appropriation includes $680 million for the BRAIN Initiative, a $60 million increase over last year's $620 million appropriation. We are grateful for the strong and continuing support from Congress as the NIH BRAIN Initiative works to advance innovation, technology, and research outcomes in pursuit of improving our understanding of the human brain. 
The $680 million appropriation includes $450 million authorized by the 21st Century Cures Act. Signed into law in December 2016, the Cures Act provides funds to NIH each year through 2026 for a number of scientific initiatives, with a total projected funding of $4.8 billion. The BRAIN Initiative is one of four scientific initiatives to receive funding through the Cures Act.   
The appropriation includes funds designated for three BRAIN Initiative transformative projects – the BRAIN Initiative Cell Atlas Network (BICAN), the BRAIN Initiative Connectivity Across Scales (BRAIN CONNECTS) Network, and the Armamentarium for Precision Brain Cell Access. These projects aim to illuminate foundational principles governing the circuit basis of behavior and inform new approaches to the treatment of human brain disorders.  
We announced the launch of BICAN and the Armamentarium for Precision Brain Cell Access this past September. Together with the forthcoming BRAIN CONNECTS Network, and in addition to continued support of the programs that have delivered powerful tools and approaches for investigating neural circuits in both non-human and human models, the depth and breadth of BRAIN Initiative projects promise to transform the field of neuroscience research.  
In addition to the increased funds for the NIH BRAIN Initiative, the Omnibus bill provides: 
The spending bill will fund the government until the end of the current fiscal year on September 30, 2023.  
On behalf of the NIH BRAIN Initiative and the many dedicated researchers who are working tirelessly to accelerate discoveries toward cures, I remain deeply grateful to Congress and the American taxpayers for their continuing support. 
Respectfully, 
John Ngai, Ph.D.