Image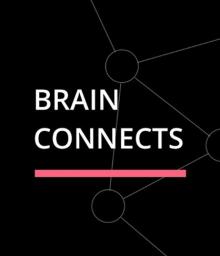 The NIH BRAIN Initiative announces awards for a new large-scale project that aims to transform neuroscience research and enhance our understanding of the human brain by developing technologies to map neural connections.  
Today, the National Institutes of Health (NIH) announces awards for a project supported by the Brain Research Through Advancing Innovative Neurotechnologies® (BRAIN) Initiative, called BRAIN Initiative Connectivity Across Scales (BRAIN CONNECTS). This program is part of the NIH BRAIN Initiative's transformative projects, which consist of three large-scale projects that promise to transform neuroscience research and illuminate foundational principles governing the circuit basis of behavior.
This initial round of BRAIN CONNECTS awards supports 11 grants projected to total $150 million over 5 years. The goal of this project is to support the development of technologies that will generate wiring diagrams to comprehensively map neural connections in both humans and laboratory animals. The awards support diverse research teams with collaborators at over 40 universities and research institutions across the globe. The 11 grants support projects across three themes:
Electron microscopy pipelines to map the mouse brain

Developing DNA sequencing tools to "barcode" and map neurons

Novel imaging methods for human and non-human primate brains
Together with the BRAIN Initiative Cell Atlas Network (BICAN) and the Armamentarium for Precision Brain Cells Access, BRAIN CONNECTS aims to enable scientists to test new hypothesis about human brain function and lay the foundation for development of more precise diagnostics and therapeutics for devastating brain diseases.
For more information about the individual grants, visit the web announcement.
Additional resources: