Image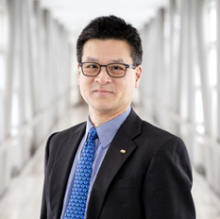 In June, we welcomed more than 2,000 members of the BRAIN community—1,250 attending virtually—to the 9th Annual BRAIN Initiative Meeting. What a thrill it was to host this meeting in-person for the first time since 2019! People came from all over the world: principal investigators and their trainees, students, postdoctoral scholars, NIH staff, media, and other organizations who care about the neuroscience research transformation the BRAIN Initiative is aiming to achieve. If you missed the meeting or wish to re-watch any sessions, all meeting presentations are publicly viewable until June 2024 (register here to view them). Aligned with BRAIN's mission, this year's meeting showcased three of the Initiative's main goals: learning from variation, developing new knowledge from new technology, and doing science in new and different ways.   
Valuing Variation
A common truism in biology is that "evolution is our best teacher," a concept that undergirds the benefit of using a diversity of animal models in biomedical research. Embracing variation across the living world gives us a playbook to copy (or avoid) nature's design principles.
In her plenary talk "Circuit Mechanisms for Flexible and Adaptive Behaviors," Dr. Vanessa Ruta of Rockefeller University described her group's elegant dissection of olfactory sensory-guided behaviors in the fruit fly. Starting from the biophysics of chemical detection by the odorant receptors all the way through the complex computations employed by the fly brain, Dr. Ruta detailed how a fly navigates through an odor plume toward a food source. Her work underscores the power of simple model organisms to reveal fundamental principles of neural circuit function and behavior that hold the key for understanding how organisms interact with their environment.
The symposium "Cellular Atlasing and Analysis in Human and Non-human Primate Brain" featured research emerging from the BRAIN Initiative Cell Census Network (BICCN), which is turning up unexpected findings and prompting provocative new questions. Highlights included:
Dr. Fenna Krienen of Princeton University provided new evidence that both excitatory and inhibitory neurons have different gene expression patterns depending upon where they were "born" and where they now reside in the brain.
Dr. Noah Snyder-Mackler of Arizona State University showcased his team's extensive mapping across 30 regions of the rhesus macaque brain, profiling more than 2.5 million transcriptomes. This work unexpectedly uncovered the involvement of spiny neurons in attention deficit/hyperactivity disorder, creating a new target for understanding and treating this condition.
Dr. Nelson Johansen of the Allen Institute presented data showing significant cell type-specific variation in gene expression across donated human brains according to demographic characteristics like age, sex, race/ethnicity, but also reflecting individual lived experiences.
Accelerating Human Brain Discoveries
The fascinating session "Human Neuroscience in the Wild" brought us up to speed on recent technological leaps in the ability to measure human behavior as it happens in real life. In a virtuous cycle, neuroscientists now have the opportunity to take a step back and observe behavioral changes in real-time—toward generating new questions.
Moderator Dr. Corey Inman of the University of Utah told us about new strategies that are incorporating mobile devices, GPS tracking, and miniature cameras to collect data during various routine behaviors like walking. 
Dr. Nicole Provenza of Baylor College of Medicine described her efforts to fine-tune targeted deep brain stimulation for use with people who have neuropsychiatric disorders such as obsessive-compulsive disorder and depression. She gave updates on deep brain stimulation-related progress on other disorders including chronic pain and epilepsy.
A plenary talk by Dr. Sameer Sheth, also of Baylor, reminded us that "Where we are right now is not an accident," meaning that progress in neuromodulation is the result of a lot of work to develop biomarkers for diagnostic accuracy, identify more precise targets, and improve the ability to measure what works.
Looking Through Multiple Lenses
Across the BRAIN Initiative we have seen the value of new approaches and diverse perspectives that drive creativity and innovation to address complex scientific problems.
Dr. Tim Brown of the University of Washington School of Medicine raised important questions about the neuroethics of whole brain atlasing, asking, "What is neurotypical?" His point: Diversity covers a lot of ground, including not only demographic descriptors but those related to health, disease, and social contexts.
In the session "The Octopus Brain: Genomics, Connectomics, and Function," Dr. Gül Dölen of Johns Hopkins University presented her work showing how exposure to psychedelic drugs like ecstasy converted a normally loner octopus into a social animal. Her elegant work demonstrates that psychedelics re-open a social reward pathway from the octopus's youth, causing the animal to seek out others of its kind, similar to the drug's effects in humans and rodents.
In "The Battle for Your Brain" opening plenary, Dr. Nita Farahany of Duke University gave a stimulating, if not sobering, look at the potential benefits and risks of using an individual's brain data for medical and other "dual use" applications. Her talk highlighted the importance of considering—from the outset—the societal implications of the work that we pursue. Farahany's focus on consumer neurotechnologies, many of which are commercially available, invites a hard look at "cognitive liberty" as an essential human right to control our mental privacy and have autonomy over our mental experiences. Essential watching for anyone with a brain.
Apart from any single talk or session at this year's meeting, I most enjoyed the vibrant atmosphere of scientific collaboration. Hallway and poster session conversations lit up the place, and I loved watching the many meetups for coffee or a meal. More details about these opportunities for information sharing and networking are available in a comprehensive summary of the annual meeting available on the BRAIN Initiative Alliance website. This year's BRAIN Initiative Meeting was a celebration of science and togetherness, reminding me how grateful I am to everyone who is part of this creative and passionate community of learning. Until next year, keep up the great work and stay tuned for more updates from me soon.
With respect and gratitude,
John Ngai, Ph.D.
Director, NIH BRAIN Initiative